Inspiration
My father, Wayne J. Kelley, has been a volunteer docent at Point Lobos State Reserve in California for more than 30 years. Recently he was featured on the cover of the Monterey Weekly Senior Resource Guide.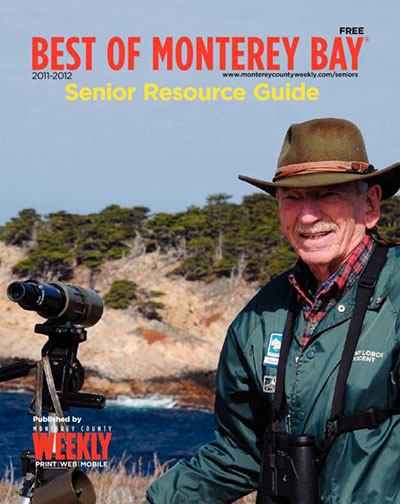 If you ever go to Point Lobos, and are lucky enough to take a nature walk with Wayne, you'll see why I am calling him an inspiration.
Even when we go out to Point Lobos as a family, he can't resist setting up his spotting scope and enticing anyone who passes by to look at the otters or sea lions and listen to his interesting marine mammal facts.
My father's intellectual curiosity, enthusiasm for life, and love of the natural world have set a great example for me and my brothers.
Thanks Dad!